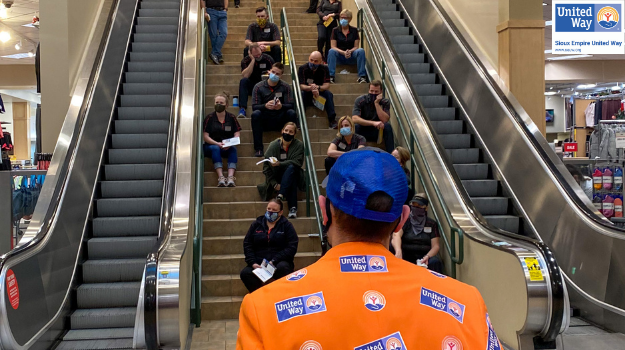 Challenging, different, and creative are words we have used to describe this year and especially this campaign season. Starting this spring we knew this fall would bring on new ideas and challenges, however, we believed our community would come together, stronger than ever, to be united and fight for children, vulnerable adults, and people in crisis.
Now as we finish this crazy year, we couldn't be more proud to be a part of the Sioux Empire. Our work is not done, but our business leaders, volunteers, and agencies partners are continuing to make a difference by sharing the good every day.
Throughout the next few weeks we will be sharing how our community leaders have gone above and beyond to continue to engage their employees and share the importance of giving back- however you can.
If you have an impactful story of how an individual or company went above and beyond this year to share the good through United Way, share it with us.