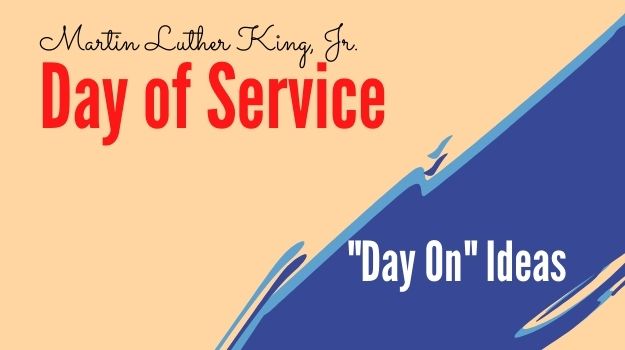 On January 17, we reflect and honor an individual who was vital in the Civil Rights Movement. Rev. Dr. Martin Luther King, Jr. sermons and lectures inspired people across the nation. Observed each year on the third Monday in January as "a day on, not a day off," MLK Day is the only federal holiday designated as a national day of service to encourage all Americans to volunteer to improve their communities.
In a community known for its generosity, let's use our "day on" to share the good with others. Use this list of ideas below as inspiration for how to use your day of service.
Volunteer as a mentor through Everyday Heroes to make a difference in the life of a student one hour/week at their school.
Become a driver for Meals on Wheels to assist older adults in accessing nutritious meals.
Donate your gently used books to REACH to help provide their services to adults bettering their literacy skills.
Organize a healthy snack collection and distribute your snacks to after-school programs at Boys & Girls Clubs of the Sioux Empire, Harmony South Dakota, KIDSTOP, Lutheran Social Services of SD, or Sioux Falls YMCA. 
Share this United Way video about Better Together with your team to inspire them how 4 hours/month can mean a world of difference to an older adult who may be lonely and isolated.
Host a sock and underwear drive for St. Francis House to provide new necessary garments to individuals pursuing stable housing.