Sioux Empire United Way is very grateful for the leaders of our community who give their time, energy, and passion to our organization. We are grateful for our campaign volunteers who give countless hours building relationships with community leaders and business owners year after year to help Sioux Empire United Way meet our fundraising goal. We have over 600 volunteers who assist with the campaign in some way. During this Volunteer Sportlight segment, we are going to introduce you to our division chairs who serve on the Campaign Cabinet. Follow us on Facebook and Instagram for continuous updates.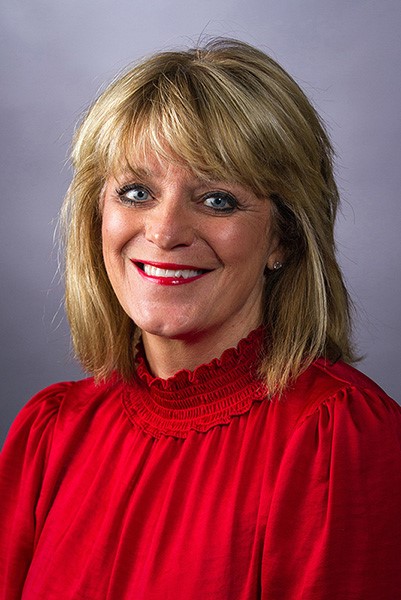 Name: Kim Burma
Sioux Empire United Way Role: Heart Club Chair 
Employer: MIDCO
How did you get involved with United Way, Annual Campaign and WomenUnite? 
MIDCO is a tremendous supporter of United Way, and through my first rally as a MIDCO employee, I was impressed with the program. I began donating immediately, then became interested in volunteering. I was asked to be a campaigner for Medium Firms then moved to the Corporate Campaigns, and now I serve on the Sioux Empire United Way Board. I also co-chaired and chaired WomenUnite.
What do you enjoy most about serving on the campaign?   
I love seeing our business community and their generous employees, and all individuals across the Sioux Empire rally together to support so many worthy agencies that serve the needs of so many deserving people, from the children to vulnerable adults to those in crisis.
Why is Heart Club such an essential piece of the Sioux Empire United Way campaign?
Those who donate at any level of the Heart Club are genuinely giving from their HEART! Those contributors are giving on a personal level to assist in the many needs throughout our community. The Heart Club represents about 60% of the entire United Way campaign.
Why should someone get involved in supporting or volunteering for United Way? 
A donation of time, talent, or treasure is a way to respond to the local needs of children, vulnerable adults, and people in crisis. The Sioux Empire United Way's mission is carried out by hundreds of volunteers and thousands of givers. United Way is the most effective way to aid those in our community and surrounding areas who need a helping hand to get through trying circumstances. 
As someone very involved within our community, what advice do you have for others in deciding where and why to give back? 
United Way is an efficient way to support our local community and surrounding areas. Everyone should hear or read this fact…"90 cents of every dollar raised by SEUW goes directly towards local programs and services and has one of the lowest administrative costs among all United Ways raising more than $1 million". The Sioux Empire United Way needs YOU…there are over 80 programs that the United Way serves. Your investment into the United Way will help ease the path for those agencies that serve the needs of our amazing Sioux Empire. There are so many ways to get involved. You can serve hands-on or donate financially.