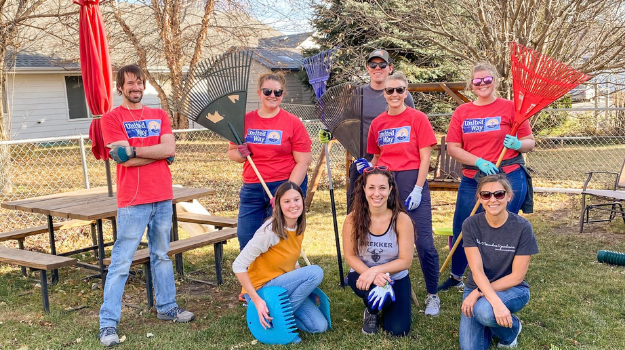 "I live in my own home, but my kids are worried about me because I continue to age. They are worried that I will fall and get hurt. They are not around much to be able to help me keep up my home. As I age, it gets harder for me to get around.
Workers on Wheels helps me. I am able to get groceries delivered to my door. The couple that gets my groceries for me have become my friends. They check in on me even on days that they don't deliver groceries. I have to go to dialysis 3 days a week. There is a driver that picks me up, takes me and brings me back home.
I don't know what I would do without WOW. I would have to take public transit or a cab to get groceries and supplies as well as getting to the doctor. If I had to pay for transportation, I would have to make a choice of what medication I would not buy for the month. I could not afford everything.
This fall, the Rake the Town crew came to rake my yard. Due to the high winds and the 5" of snow, they were unable to rake. They said they would get it done the next Friday. The snow was not gone yet. So, I figured I would not get my leaves up. Here on Wednesday, a large group of people came with rakes, leaf blowers, a trailer to rake up leaves, and a large truck to put the leaves in. They all worked so hard, and efficient. I was overwhelmed. That is a wonderful service, and I can't thank the workers enough they did a wonderful job.
Thank you for providing this service."
-Workers on Wheels client
Sioux Empire United Way partnered with Active Generations to form Workers on Wheels more than 15 years ago. The program continues to partner volunteers with older adults who remain in their home, but need a little assistance with household tasks, such as grocery shopping, light house cleaning, or transportation. Last year, 1,279 jobs and 586 rides were provided to 295 clients, enabling many to stay in their homes longer.