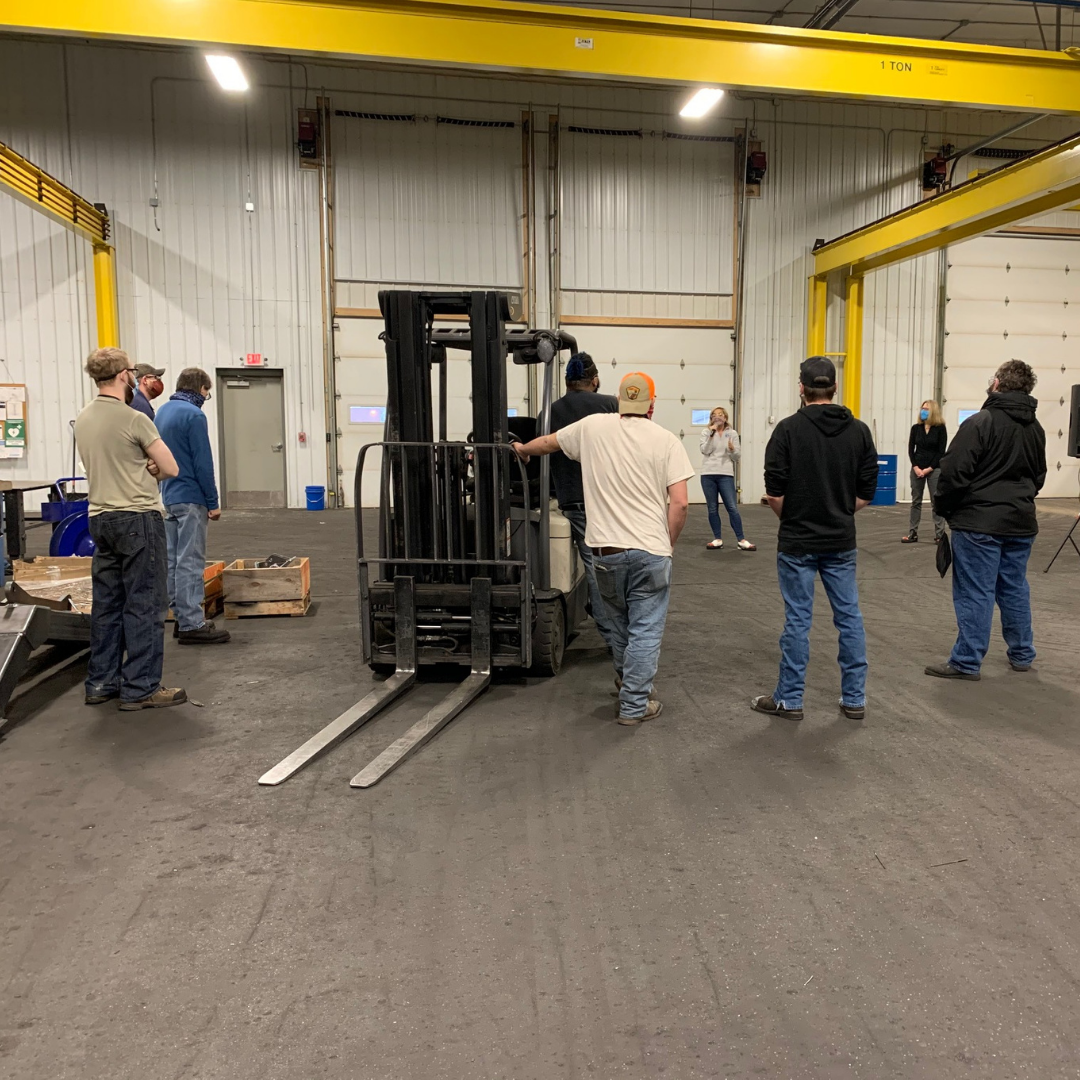 This fall, while we were hearing unfortunate news due to the impact of COVID-19, we received a call from Diamond Mowers.  At the beginning of 2020, Diamond Mowers' goal was to execute a focused community outreach activity.
"Sioux Empire United Way was clearly the top choice due to the agencies they support within our communities in which we reside. The United Way committee started off planning many fun employee centered activities, but as this year continued to unfold with COVID, we had to pare down and rethink many of the activities to be COVID friendly," shared Sheri, Diamond Mowers' HR Manager.
Like many other campaigns, Diamond Mowers hosted virtual rallies for their at-home employees and went above and beyond to provide a safe, socially distanced yet effective in-person rally with an agency speaker and United Way representative for their on-site manufacturing employees.
Diamond Mowers included incentives for giving, including prize drawings and shirts. A box lunch was provided as the campaign wrapped up, as a thank you to staff for giving their gifts of time, talents and monetarily. Through the support of employees and a company match, Diamond Mowers was proud to donate over $15,000 to Sioux Empire United Way.
We are grateful for our new community partnership and look forward to continuing our relationship with Diamond Mowers and their employees.