"Volunteerism is the voice of the people put into action. These actions shape and mold the present into the future of which we can all be proud."
- Helen Dyer, American biochemist, and cancer researcher
"I love [that] quote.  Through small, thoughtful actions we can make the world a better place. The smiles you see on people's faces are contagious! I volunteer to help make the world a better place, not only today but also in the years to come!"
- Kelsey Fonkert, Emerging Leaders Steering Committee Member
Dr. Dyer and Kelsey sum up 2020 perfectly.  Volunteerism looked a lot different in a COVID world.  However, through small, thoughtful (virtual) actions, we did make a difference.  We are Sioux Empire United Way Emerging Leaders!  We continued to put smiles on faces and demonstrated our sincere passion for supporting our community!  Let's look back at the impact we made given 2020's pandemic circumstances.
We know the last year required us to distance from agencies and each other; in turn, hindering our abilities and desires to continue the impactful work we do.  The numbers tell the story.  In 2020, Emerging Leaders volunteered 237 hours through virtual events and individual activity, compared to 580 hours in 2019. 
While our impact is visibly smaller in the number of hours, we made a tremendous impact on those we did serve.  Here is how we spent those special 237 hours.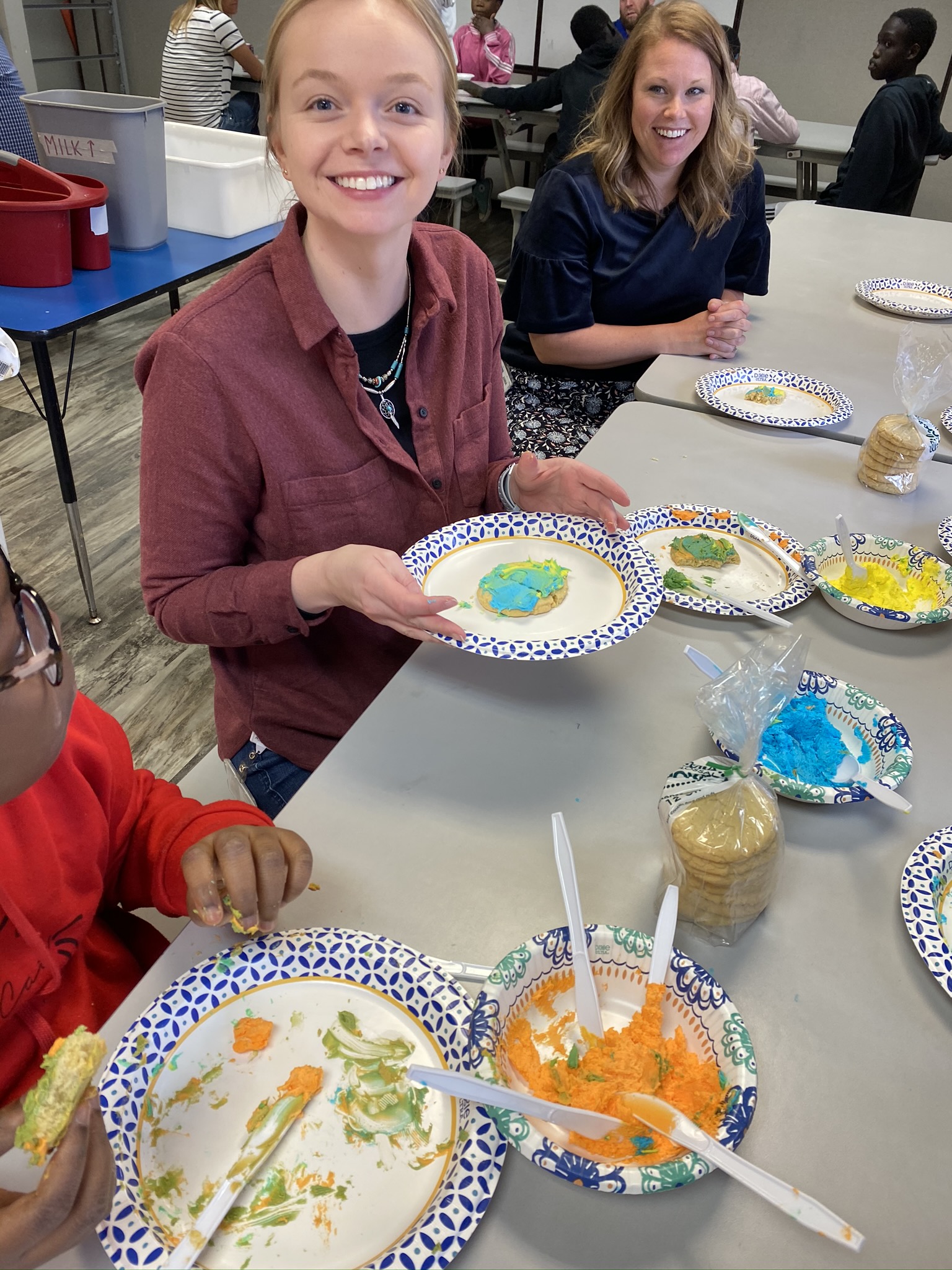 January and February
 In the two months, we had in-person events at the beginning of 2020, we connected with kids, and our cookie decorating skills, at Volunteers of America-Dakotas.  Several members gathered for a Lunch and Learn showcasing Sad Isn't Bad.   Less than a month later, we canceled our very popular Feeding South Dakota event due to the onset of COVID hitting our community.
Between March and July
We hosted several virtual Lunch and Learns to remain connected to the purpose of our organizations and the SEUW funded agencies.  In lieu of Emerging Leaders providing lunch during the Lunch and Learns, we sent breakfast and lunch to Helpline Center, Children's Home Shelter for Family Safety, United Childcare Center, and EmBe staff and families.  However, we admit it was tough engaging you, our membership, in virtural experiences.  As leaders, we want to be out there, in person, making an impact!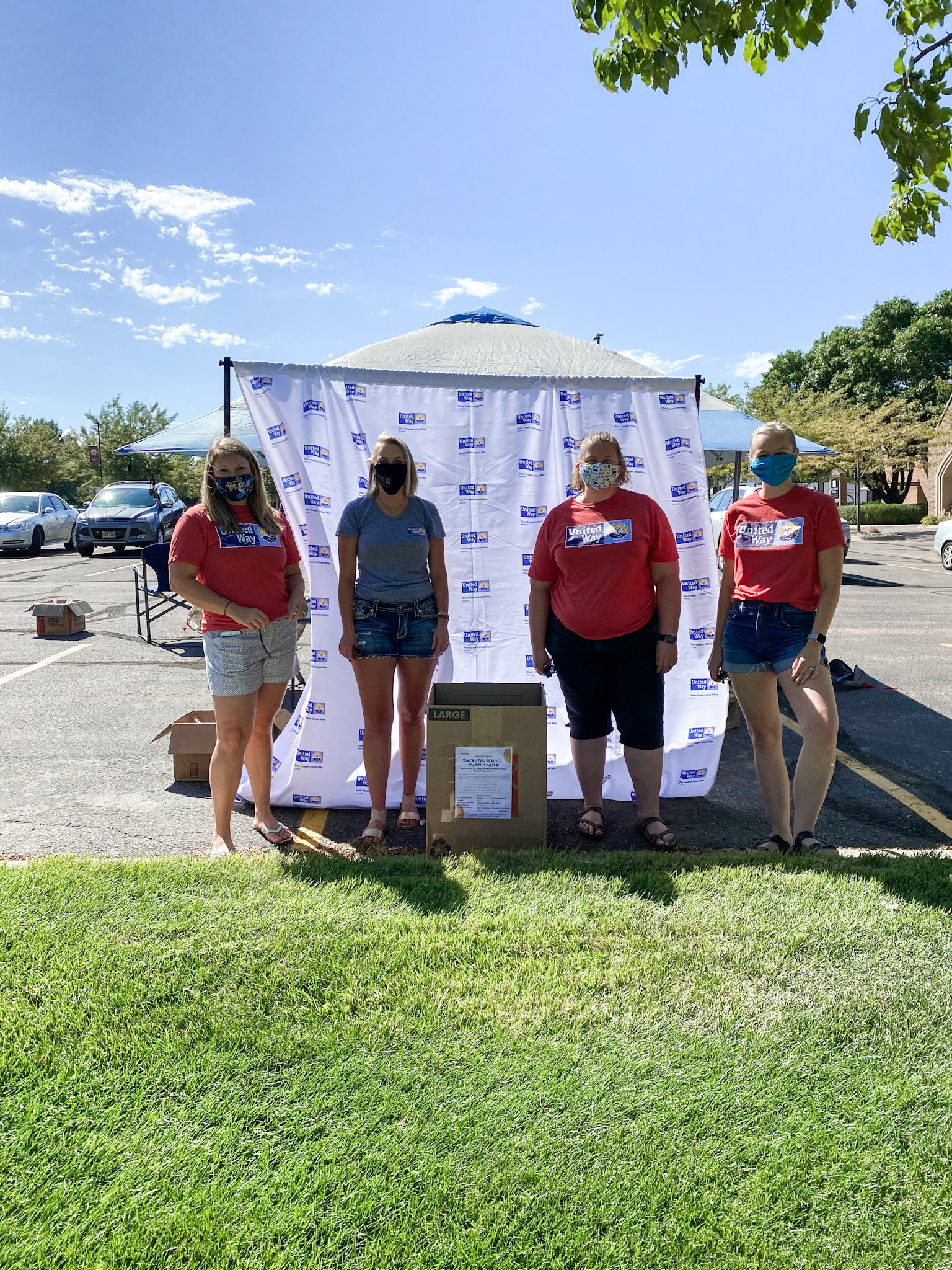 August
 We saw a glimpse of hope in August when we hosted our first School Supply Drive for KidStop.  We set up a   drive-through drop-off in the First Lutheran Church parking lot.  Thank you, First Lutheran, for hosting us!  The   community donated 4 large moving boxes of school supplies, benefitting 60 students who were preparing to   return to school in the fall.  Supplies also benefited the KidStop afterschool programs.
October and November
From there, we safely dabbled in in-person events with the annual KidStop Trunk or Treat event and an in-person FRIENDSLINK Lunch and Learn at Augustana, attended by 8 Emerging Leaders.  Twelve Emerging Leaders raked leaves in the very popular Rake the Town event in partnership with the Active Generations' Meals on Wheels/Workers on Wheels program.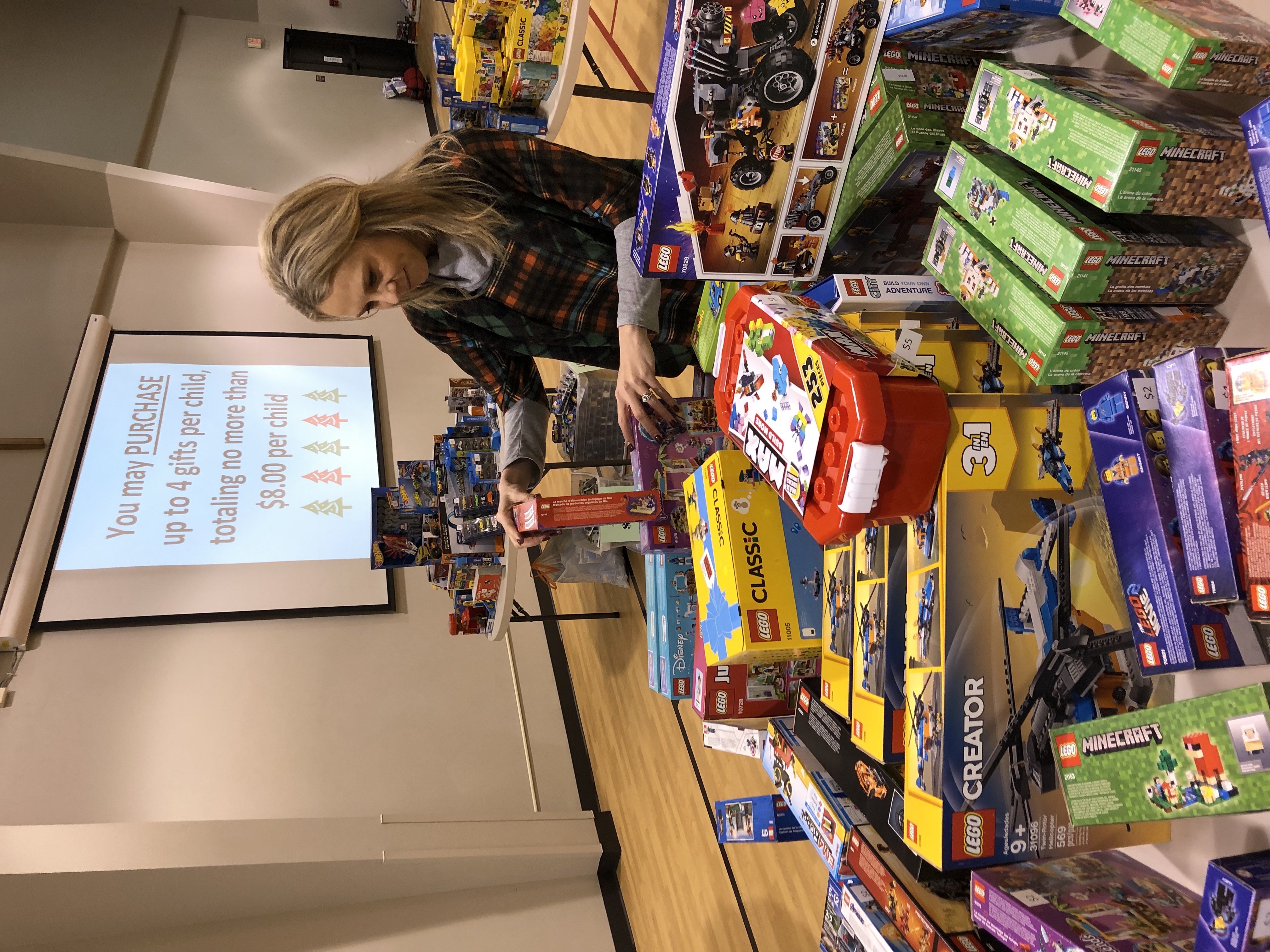 December
 Concluding 2020, we were able to participate in person at one of Emerging Leaders' favorite events –   Community Outreach's Sharing Christmas.  Over 4 days, Emerging Leaders volunteered 22 hours to distribute   toys (and Christmas cheer) to families.
January-February 2021
As we continued to hunker down in 2021, several of our members crafted homemade cards for our funded agencies.  From a distance, we provided a reason to smile and feel loved.
…which brings us to NOW.  Agencies are ready for volunteers to return, in-person!  Join us as we leave our Zoom meetings behind and get out into the community!  Here is a sneak peek at a couple of the opportunities this summer.
June 12:  Furniture Mission
RSVP Now!  Spots are filling quickly!
Janean Michalov, Executive Director, Furniture Mission:
"As Emerging Leaders in the city of Sioux Falls, I view you all as the movers and the shakers. Not only are you stepping up in business on a personal level, but you are stepping into volunteer roles where the rewards are endless. The fact that you can find it in your heart to balance both is outstanding, and we are grateful to be a recipient organization of these amazing hearts in our community. "
July 19, 20, 21:  St. Francis House
A variety of opportunities to serve lunch or dinner
Annie Wold, SEUW Emerging Leaders Coordinator shared:
"After building and then opening an entirely new building during a pandemic, our members will not only serve in a state-of-the-art kitchen but will also be able to tour the facility to see the impact of change and learn how past guests helped all through the planning process. As much as we are excited to be back, the staff and guests of St. Francis House are welcoming volunteers with open arms."
Now is the time to return to action!  You can RSVP now for these events and more on the Emerging Leaders website.  We look forward to seeing you soon!
"Through Emerging Leaders, it has been fun to get an inside look at several Sioux Falls area non-profits, and the group makes it easy to volunteer in many different ways throughout the community with pre-planned opportunities. Volunteering alongside other members is one of my favorite ways to get to know new people."
- Maureen Ohm, Chief of Staff, MarketBeat 
"Not only has Emerging Leaders exposed me to unique volunteer opportunities and allowed me to positively impact our community, but the group has provided friendships with like-minded young professionals that I cherish. Doing good with this group has been fun and rewarding."
- Andrea Carstensen, Business Development Officer, Minnwest Bank