What is Kidstop?
Kidstop is a Sioux Empire United Way partner agency and funded program that provides afterschool and summer programs for children and youth in the Pettigrew Heights Neighborhood. They are a safe and caring environment dedicated to encouraging children to grow and pursue their interests while focusing on self-esteem, character development, life skills, and academic improvement. They are fully licensed by the state of South Dakota and provide services to over 50 children at Lowell Elementary School, Garfield Elementary School, Laura Wilder Elementary School, and Edison Middle School.
Their Story
Since 1989, Kidstop has been housed in the First United Methodist Church at no cost to them. Not only do they provide the location for their free afterschool and summer programs, but they invite Kidstop children and families to attend weekly activities and Wednesday night suppers as well. According to Executive Director Kathy Martens, "members of the congregation volunteer to provide meaningful evenings for the kids, families, and other members." Throughout the school year, Kidstop children can participate in crafts, children's choir, youth group, and more. 
What once started as a small program by Pastor Darrel Leach continues to serve the needs of our community over 30 years later. In fact, since updating their license through the State of South Dakota in 2018, Kidstop has been able to increase care to children between the ages of 5 and 14 years old. They currently employ two full-time directors and four part-time staff with hopes to hire more. Through the generosity of First United Methodist Church, they have gained two areas within the church to move children off of the waitlist and into after school care.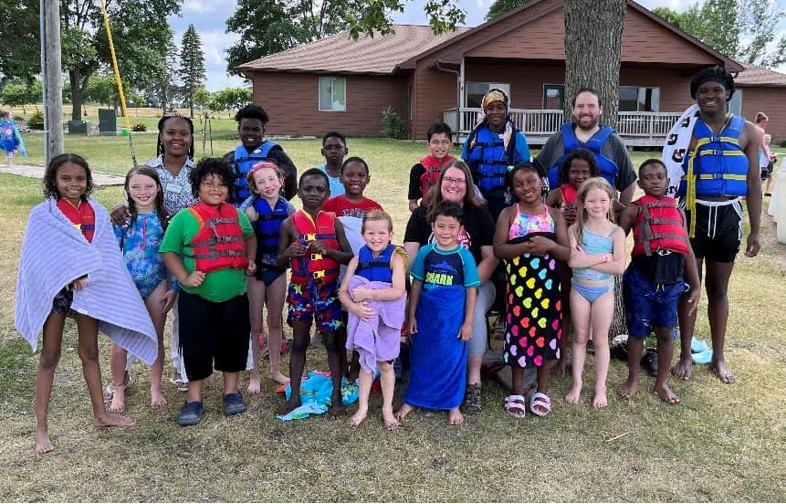 Kidstop teachers, volunteers, and children at Lake Pionsett Camp.
Their Impact
According to Kathy, Kidstop has been a "continuous circle of growth and success in the lives of those it has touched thanks to the funds given by Sioux Empire United Way." In fact, both the Executive Director and Assistant Director had personal connections with the nonprofit before accepting their leadership roles. 
After enrolling their own children in the program and seeing the impact it had on their families, Kathy and Constance McClinton became even more hands on. Kathy volunteered with Kidstop through the Wednesday evening programs for three years before accepting her role as Executive Director. And after six successful years of teaching, Constance moved into her role as Assistant Director.
Both staff members have raised children that not only participated in the program, but have come back to volunteer as well. Two of Constance's children have gone on to volunteer at Kidstop before enlisting in the US Navy and Kathy's daughter Harmony, currently teaches their 4th and 5th grade class. "It is such a blessing to be a part of this program," said Kathy whose husband Craig also volunteers every Monday.
As the Kidstop family continues to grow, their mission remains the same: to provide a strong foundation for the future success of their children and families. In 2022, Kidstop served 108 children and of those: 98 had a more positive attitude, 96 had a decrease in behavior incidents, 95 had improved reading skills, and 101 had improved relationships and understanding of other cultures. 
Your Impact
It is because of Sioux Empire United Way donors and supporters that we can continue funding the agencies making a direct impact in the lives of our community! Here's what your dollars can do for this agency:
$25 provides 1 child with an entire month of afterschool snacks.
$100 provides 8 children with an entire month of activity supplies.
$500 provides 1 month of salary to a part-time high school assistant.
Through your donations to Sioux Empire United Way, you can ensure that Kidstop children continue receiving excellent supervision, transportation, snacks, and activities afterschool!
To support Kidstop and other SEUW funded agencies, you can set up a one-time or monthly donation here.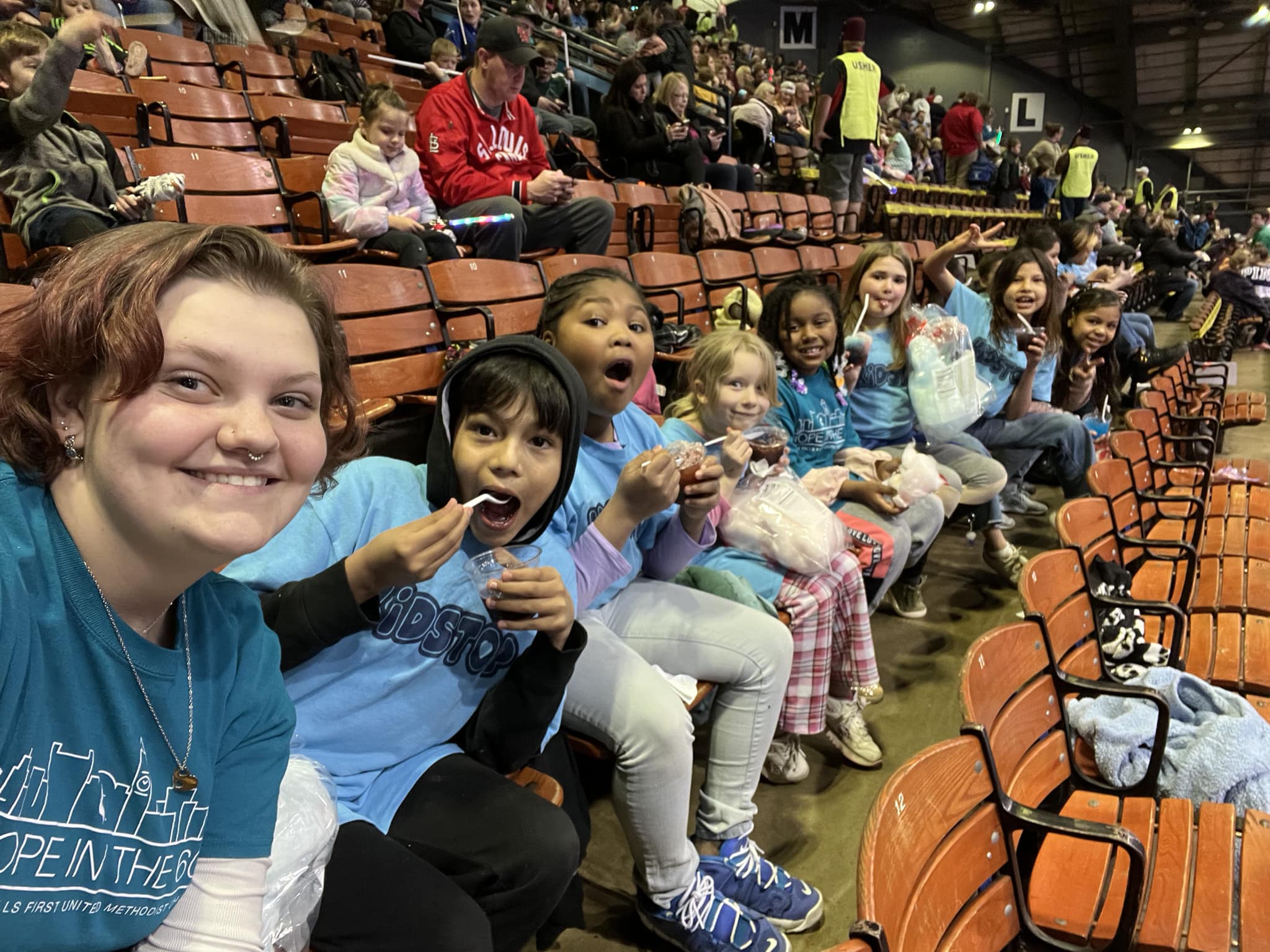 Miss Harmony with her 4th and 5th grade class at the Circus.