Sioux Empire United Way is very grateful for the leaders of our community who give their time, energy, and passion to our organization. We are grateful for our campaign volunteers who give countless hours building relationships with community leaders and business owners year after year to help Sioux Empire United Way meet our fundraising goal. We have over 600 volunteers who assist with the campaign in some way. During this Volunteer Sportlight segment, we are going to introduce you to our division chairs who serve on the Campaign Cabinet. Follow us on Facebook and Instagram for continuous updates.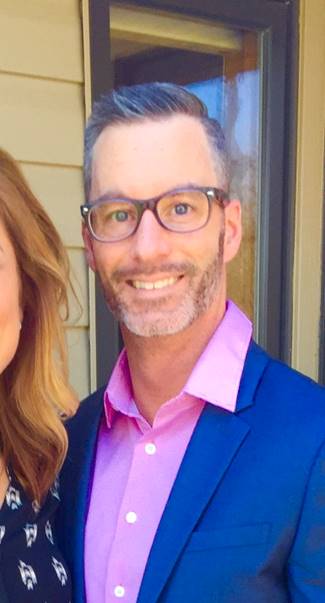 Name
: Tim Blotske 
Sioux Empire United Way Role: Employee Gifts Division Co-Chair
Employer: Wells Fargo
What do you enjoy most about serving on the campaign? 
Experiencing first-hand the way our incredible community comes together for the greater good of serving those in need.
What inspires you to keep returning?
The understanding on how diligent the SEUW is to determine community needs and how they go about raising the funds.
What agency has had the most impact on you?
The Children's Inn has always had a warm spot in my heart with their ability to provide shelter to children and women when they need it most.  If you take one agency tour with the Children's Inn, you'll understand why I feel this way. 
Why should an individual and/or a business support Sioux Empire United Way? 
When you support SEUW, your gift has a broad outreach to provide to those most in need within our community.   
What has impacted you the most through your volunteers roles not only with United Way but also with other organizations?
 I've had the fortunate ability to see first-hand and hear testimonies from those impacted by your gifts.  These people, children, and adults, have endured life events that most of us cannot understand.  To know that the SEUW Partner Agencies have continued funding, from these gifts, to provide these individuals the help they need has impacted me in ways I can't express. 
Additional thoughts to share with our readers.
If you haven't had the fortunate ability to give through the United Way to help our community, please consider doing so. If you're on the fence, I suggest you take an hour and attend a Partner Agency tour. Or, if you only have 5 minutes, call me. Either way, I guarantee you'll have a better understanding of how the SEUW improves our community and may even impact you in ways you didn't know.